Employee: Han Katerberg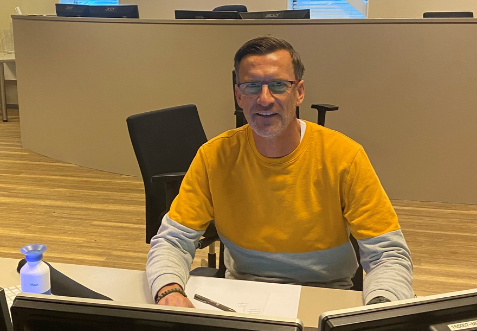 At the end of the 1980s, A. Heemskerk B.V. was one of the fastest growing companies. That meant that it was looking for new employees almost every day. Hence Bert (Sr) words standing next to Han in the toilet in early September 1989 and spontaneously said: "You're going to come and work for me!" This direct approach appealed to Han, and after a brief interview that same afternoon he joined the company.
Following a short induction period in Rijnsburg, Han started as a buyer of various products in Aalsmeer. Initially that involved writing out lists, buying, and then distributing the products to the customers from the list. The fact that at that time Han was pretty young for such a responsible job turned out to be a benefit. Heemskerk want to modernise, and thought that Han was the perfect person to explore whether these lists could be done in a different way. As a result, Han was the first buyer in Aalsmeer to sit in the auction room with a (distribution) laptop.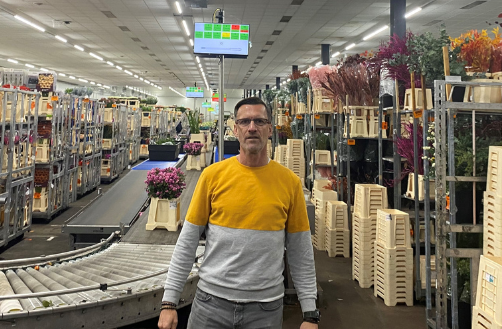 His extensive knowledge of the 'sundries' meant that Han was soon given the task of learning about the import trade. Every day he went to Mink and Oudendijk to bring as many unusual products to Rijnsburg as possible. Partly as a result of this, our sales hall became an increasingly attractive place to buy.
During the holidays it quickly became clear that Han could be deployed very effectively at all sorts of auctions. He therefore proved to be the ideal stand-in buyer in his colleagues' absence.
Working hard and long hours was common practice, particularly at the old location. One day they got to 10:30 at night and everyone was about to 'finally' go home. But a colleague still had a load of carts with flowers that needed to be turned into bouquets. Han remembers that day clearly, because it was the first day when work finished after midnight.
After 33 years at Heemskerk Flowers, every day is still a new challenge for Han. The freedoms that he enjoys in his work make it very easily to carry on doing the job.